Todd Smith, M.Ed., Ed.S.
Welcome! My name is Todd Smith. I am a personal development and performance coach and the founder of enLiven Wellness Life Coaching. As a former school psychologist, I understand the challenges that people face when trying to navigate personal growth and transformation. That's why I pivoted into the field of life coaching, utilizing my years of training, experience, and my own challenges to support clients on their well-being journey.
I thought about starting you off with my LinkedIn-style introduction. You know, the braggadocio one that tells you about my INCREDIBLE skills and experience… but then I realized that my life coaching profile isn't the me that you will get to know when you sit across from me with a coffee (whether in person or connected via technology of some sort). You are certainly welcome to see that version but I warned you! Here's what I really want you to know about me (and likely what you're actually looking for on this page anyway).
As a coach, I believe that our struggles do not define us, but rather offer us opportunities for growth and transformation. I am passionate about helping my clients navigate their obstacles, leading them to resilience, grit, and a mindset that propels them toward the lifelong endeavor of personal growth.
After working with educational teams in the field of education for 14 years, I discovered my truest expression with life coaching. Since founding enLiven Wellness Life Coaching in 2015, I have enjoyed countless hours helping people become the best versions of themselves.
I understand the power of overcoming challenges, and I know that nobody does it alone. As your coach, I will support you every step of the way, helping you reach your highest potential and thrive. It is vitally important that we develop trust and connection that allow you to be yourself and say the things that can be hard to say out loud. We are all human. Our conversations are truly a no judgement zone.
Let's start a conversation and discover how I can help you on your own personal growth journey.
Hope L. Resendez
Hello! My name is Esperanza (Hope) Resendez, it's so great to meet you! I'm not sure what brought you here but trust that we found each other for a reason.  I am a personal empowerment and leadership coach at enLiven Wellness Life Coaching. In my former career, I was in property management for 22 years, however, I was actually a life coach in disguise.
Let me share a story with you… Jessica worked for me as a housekeeper. She was under my leadership for several years. I remember hearing the words come from her mouth when describing her position as "just" a housekeeper. Obviously, no one is "just" anything. All positions are highly valued (or should be) within any organization but her belief set was just that. Through our time together, I encouraged her to look beyond her current role (although extremely important) and look to other opportunities that I knew she was very capable of. Fast forward, Jessica is now a lead sales person for the same company. She dominates this role and is looked to for her leadership in this industry. You see, our belief set is the thing that either provides success stories like this one or stifles the story from ever beginning. Fortunately, we both were able to celebrate her great success because she finally believed it was possible.
Why life coaching you ask? Honestly, helping others become the best version of themselves has produced a joy in my heart that has been quite unmatchable. Through countless bible studies, personal growth classes and a life of mentoring others I found a place that I belong.
I've spent thousands of hours in personal development as I strived to overcome countless struggles, heartbreak and pain. Through my studies, I've regained my life and found true whole-ness and happiness. Let's be honest, life can be both beautiful and unattractive on the same day!
Overcoming life's challenges and more importantly overcoming our own private/personal struggles can sound and feel very scary. What I've found and come to realize is that never attempting to grow into the better versions of ourselves is even more scary!
If you are searching for a deeper connection with yourself or ready to discover who you are truly meant to be, we can help!
TJ Gillespie
Hello all, my name is TJ Gillespie, and I am a personal development and performance life coach and business coach at enLiven Wellness Life Coaching! I have an extensive background in athletics, business, psychology, sports coaching and development, trauma, and relationships of all natures. Many of us are searching for solutions to the daily obstacles we face and that's where I come in. I specialize in helping my clients identify solutions and build healthy habits that produce the success we are aiming for.
Born on a naval base in Virginia but raised in Toledo, Ohio. Discipline and understanding of my surroundings have been instilled in me by parents since Day 1. I have unique experiences growing up because I had the discipline of a "military kid", lived in the inner city surrounded by endless crime, but also went to private school. I am extremely grateful for the sacrifices my parents made to help me see a different world that was out there. I have witnessed firsthand the trials and tribulations we face in our area but also the beauty within. My unique experiences have given me insight and familiarity to not only relate but to also guide and reshape the way we respond/feel.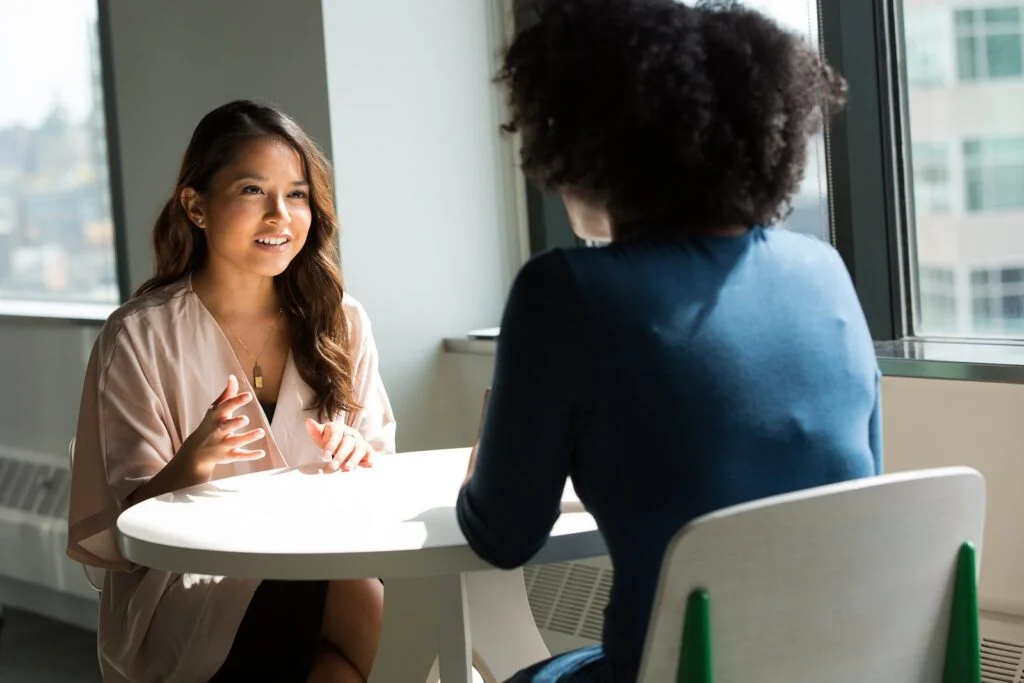 Strengthening Relationships Through Communication Steph's heart sank as she hurried into the...
Read More