Coaching Services & Packages
Individual and Group Personal Development Coaching Services and Package Options
Envision. Engage. EnLīven
Which Option is Right for Me?​
Life coaching can be an incredibly transformative experience, helping individuals achieve their goals and live more fulfilling lives. All in all, pay-by session and monthly subscription coaching are identical in form and function. Spark Session are uniquely different. We will compare these popular options for life coaching to help you determine which option is right for you.
Pay-by-session coaching is a payment option that allows clients to pay for coaching sessions one session at a time. This payment option is ideal for individuals who need flexibility in their coaching schedule and want to tailor their coaching to their specific time and flexibility needs.
One of the main benefits of the monthly subscription is the accountability that comes with paying ahead of time for each session, which clients do not get when they pay session by session. This is something to consider when deciding what is most appropriate for you.
SCHEDULE YOUR FREE CONSULTATION NOW
Monthly subscriptions to coaching are the most popular payment option that allows clients to pay for coaching on a monthly basis. This payment option is ideal for individuals who are committed to making long-term changes and want the consistency of a sustained coaching relationship.
One of the main benefits of the monthly subscription is the accountability that comes with paying ahead of time for a month of coaching (generally a session per week). When clients invest in a month of coaching in advance, they are more likely to stick to their coaching plan and follow through on their commitments. This accountability can be incredibly motivating and can help clients make progress towards their goals. There are stories abound of clients who cancelled sessions that were not yet paid for because they were embarrassed that they did not complete their action plan. We understand that sometimes sessions need to be rescheduled. It is much more likely that the rescheduled session will happen in a timely manner when it is already paid.
Another benefit of monthly subscriptions is the ability to build a sustained coaching relationship over time. With this payment option, clients can work with their coach over the course of several months to create lasting change in their lives. This level of consistency can be particularly beneficial for individuals who are seeking a long-term coaching relationship and are committed to making significant changes in their lives.
Spark Sessions are a one-of-a-kind coaching experience designed to provide you with quick and effective clarity and direction in your life. Unlike traditional coaching programs, Spark Sessions are priced by the minute and require no long-term commitments or contracts.
Sometimes, you just need someone to listen and help you sort through your thoughts, challenges, or ideas. With Spark Sessions, our trained coaches offer a confidential and non-judgmental space for you to brainstorm and explore your ideas. Our sessions are typically less than an hour long, making it easy to fit into your busy schedule. Spark Sessions are best utilized for topics that can be resolved in one conversation or challenges that need that spark of inspiration to move forward, but don't need ongoing conversation to stay the course. Of course, you are invited to schedule another conversation whenever you need a the boost.
Our personalized coaching approach is tailored to your unique needs, allowing you to identify your strengths and opportunities, and develop a clear plan to achieve your goals. Our coaches are dedicated to helping you take the next best steps in life. 
With enLiven Wellness Life Coaching Spark Sessions, we believe that quick and effective coaching can have a lasting impact on your life. Our solution-focused approach is designed to help you achieve your goals in the most efficient way possible. If you're looking for a fast and convenient way to gain clarity and direction, look no further than Spark Sessions.
Closed Groups
Tailored support about topics important to you
Variable / program
Fixed Enrollment and Duration of Sessions (usually 6-10 wks)
Small Group Environment
Co-collaborative Support
Goal Directed, Value Aligned Coaching
Safe and Confidential
Diverse Perspectives & Deep Levels of Trust
Opportunity for Shared Accomplishment and Camaraderie
Objective and Non-Judging
Ask Yourself, "What If I Don't?"
How much enjoyment is your lack of clarity and direction costing you? How much time are you wasting on things that don't move you forward? How long will you limp along with a body and mind that is lethargic and unhealthy? How long will you argue more than you love? How long will you allow your passions to wither inside of you?
Imagine your potential future if you neglect to make these choice that persist within your heart. What is the best you can hope for? When you commit to change, change will happen. Choose the option that is best for you below, and, as Gandhi said, "Be the change you wish to see" (and wish it no longer).
At enLiven Wellness Coaching, we understand the struggle. We know what it's like to feel lost, unsure of our purpose, and in need of direction. That's why we've dedicated ourselves to helping people break free from the chains of self-doubt to unlock their true potential.
Now Is Your Time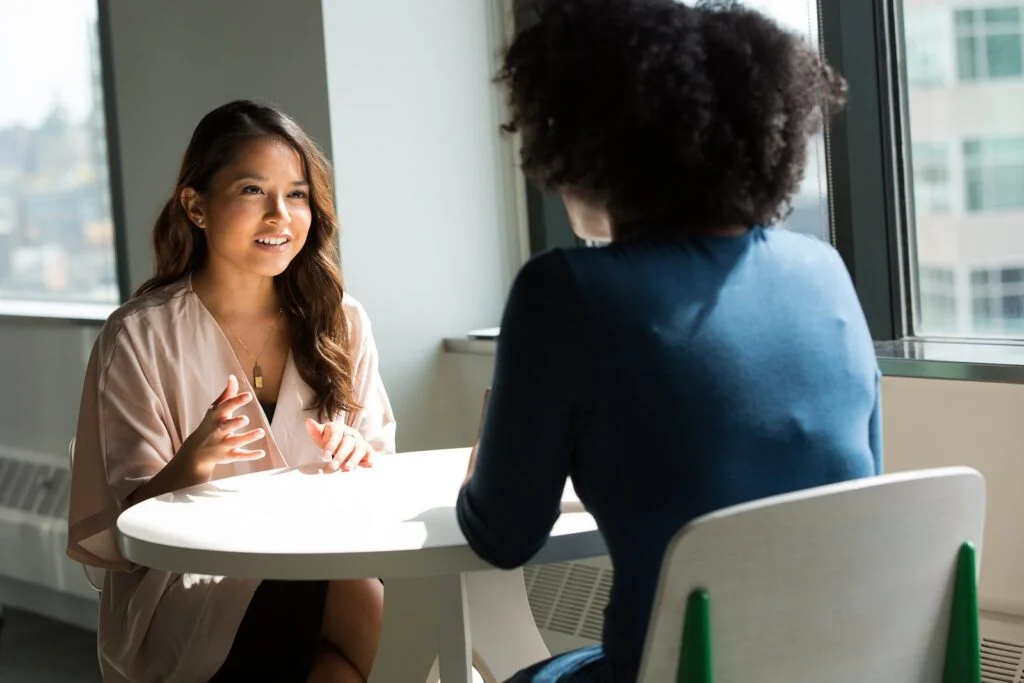 Strengthening Relationships Through Communication Steph's heart sank as she hurried into the...
Read More